Due to the continuous growth in world population and the effects of climate change, the demand for water is increasing ever so rapidly. In many developing countries agriculture is the main economic activity, with land reclamation and irrigation schemes playing a crucial role in agricultural production and people's livelihood .
Our approach lies in the assessment and design of integrated, flexible solutions for a sustainable irrigation. We provide expertise in water rationing schemes in areas where demand exceeds availability or proper management is needed.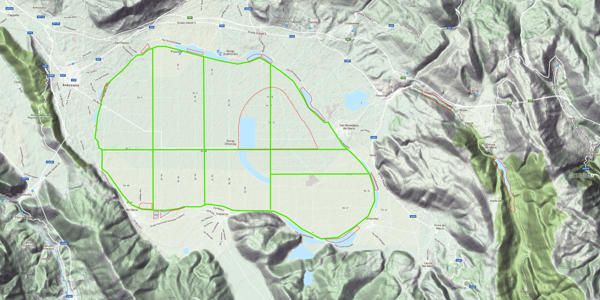 A  Public Funds Project: Design of priority works to be undertaken to solve the problem of water resource use and availability in the Fucino plateau. Abruzzo, Italy. WATER RESOURCES ANALYSIS AND WATER BALANCE
Water resources assessment
Climate change analysis
Soil and land suitability studies
Cropping patterns evaluation
Water requirement assessment IRRIGATION AND DRAINAGE SCHEMES MODELLING
Hydrological modelling
Water balance modelling
Hydraulic modelling of complex irrigation schemes (pipe irrigation, surface irrigation)
Hydraulic modelling of drainage system IRRIGATION AND DRAINAGE SCHEMES DESIGN
Design/rehabilitation of new/existing irrigation systems
Drainage system design
Command area development
Economic and financial analysis (EFA)
Cost planning, estimating and budgeting, O&M

KEY CHALLENGES FOR IRRIGATION SYSTEMS EFFICIENCIES
Integrating schemes into basin-wide management plans
Reservoir working management
Long-term planning and system optimisation
Optimising system operation
Reducing seepage and losses
System efficiency improvements
Have a look at our latter projects
The Ministry of Agriculture, Rural Development and Water Administration (MARDWA) of Albania intended to appoint a specialized International Consulting Engineer to carry out consultations with local stakeholders of 5 irrigation schemes (39,810 ha) about the available options of irrigation infrastructure rehabilitation and modernization and then based on the outcomes to prepare a feasibility study for each scheme and after that [...]
The project area is 300 hectares, 95% for vineyards and the remaining for olive trees and vegetable gardens. All vineyards of this area belong to DCO (Denomination of Controlled Origin). The area is particularly favorable for vine growing that can be considered the typical traditional culture. However, water resources in the area are not sufficient to meet water demand for [...]